Are you thinking about whether or not your business needs to invest in Search Engine Optimization? If so, then you're not alone. Many businesses struggle with this question, particularly when it comes to allocating their marketing budget.
The truth is that SEO should be a key part of your overall marketing strategy. It is an essential tool for boosting customer awareness and driving traffic to your website.
SEO is complex, and there is a lot to consider if you want to do it properly. However, the effort is worth it – especially if you want to stand out from your competitors and make your brand more visible online.
Keep reading to learn more about SEO and how it can benefit your business!
SEO is not "one size fits all"
One of the common misconceptions about SEO is that it's a "one size fits all" solution. This simply isn't true. Different businesses have different needs. Your approach will vary depending on factors such as how long you have been in business, your industry, your target market, and your marketing goals and budget.
For example, a local business will need a different strategy than a national or international business. Similarly, a business selling physical products will need to focus differently than a business that sells services.
It's important to determine your business's specific needs before you start investing your time or money here. Otherwise, you could end up wasting a lot of effort on strategies that don't work for your business.
Let's discuss some questions you'll need to be able to answer about your business before you attempt to take on an SEO strategy.
How do people usually find out about your business?
There are many ways that people can find out about your business, and here are some of the most common:
Word of mouth:
They hear about you from a friend or one of your clients
Advertising:
They read about you in an online or print ad
Media:
You appear as a guest speaker on a podcast or show, or your content is published in a journal or as a guest blog
In-person events:
You do a workshop or speak at an event in front of your ideal clients
Social Media:
You publish bits of information in hopes that people will gain enough interest in you over time to want to learn more about your offerings
Web Search:
Someone is intentionally looking for you or something you offer and your name or services come up in a list
Here you can see that the nature of your business, in combination with your marketing efforts will have a direct impact on how people find you online. How much they already know about you will also affect their intentions and actions when they do find you.
If they have already learned a lot about you from other sources, they may be ready to buy once they land on your website. However, if they simply clicked a link because they were curious (eg. you wrote an enticing tagline), they will need some more nurturing before they build up enough KLT (Know, Like and Trust) to actually reach out or make a purchase.
Ideally, those who find you will actually have a need or desire for what you have to offer. After all, if you're going to put in the hard work to get people to visit your website, you want to make sure you're targeting the right audience, right?
Here's what to know if you are considering SEO as a means for marketing your services and increasing relevant traffic to your website.
Do use SEO to focus on strengthening your brand and product awareness
One of the main benefits of search engine optimization is that it can help to boost brand awareness and increase the visibility of your products or services. Even if you're not yet implementing SEO tactics, your competitors likely are. This means that they will be the ones appearing in search results, while your business is nowhere to be found.
This can have a significant impact on your visibility and sales, as potential customers are more likely to purchase from businesses that they are familiar with. By appearing in search results, you can get your brand in front of more people, build trust, and ultimately boost sales.
SEO can also help you to strengthen your brand identity by ensuring that your website appears consistently in search results related to your offerings. This can help to create a strong association between your brand and the products or services that you offer, making it more likely that people will remember your business when they need your products or services.
One of the ways this is achieved is by optimizing your website's structure and improving the quality of your content. You'll want to be very intentional about the pages and posts on your website so people searching for your service, course or coaching expertise will be able to find a landing page or article that explains the offer in a manner that is easy to read and provides value.
Don't use SEO to generate initial awareness
While it's true that SEO can help to increase brand awareness, it's not the most effective strategy for generating initial awareness. SEO is a long-term strategy that should be used to build on existing awareness. It can take months to see results, so it's not the best strategy for generating quick results.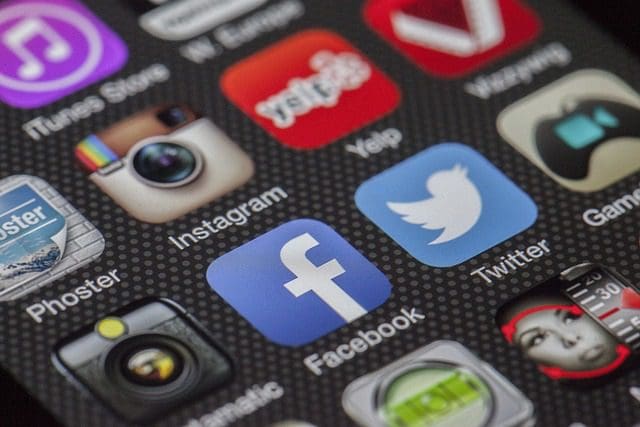 If you're looking for immediate results, or your business is still new and doesn't have much of a customer or fan base, then you may be better off focusing your marketing budget on social media or paid advertising to get that initial boost.
Promote your valuable content and services
One of the best ways to implement SEO, and possibly the most doable, is to promote great content. Creating high-quality, informative, and engaging content is a great way to attract attention to your website and show your readers that you are an authority on the topics you write about. When you create great content, people are more likely to consume and share it, which can help to increase your website's reach.
In addition, search engines are more likely to rank great content higher in search results. So, if you want to use SEO to attract more visitors to your website, then make sure you're creating high-quality content that people will want to read and share.
SEO results don't happen overnight
I must reiterate here that it is important to understand that SEO is a long-term strategy that needs to be revisited from time to time. As mentioned above, optimizing your content for search engines is not an exact science and what works for others may not work the same way for you. Furthermore, analyzing the results of your efforts regularly is an integral part of your SEO strategy.
You will find that some content is more popular than other others and what you expect to rank highly might not be getting good conversion rates. In these instances, you'll need to revisit that content and decide whether it is worth revising for different keywords or phrases or if you need a new strategy for that page or post.
The good news is, if you're willing to invest the time and effort, then SEO can be a great way to improve your website's online visibility and attract more attention from potential customers.
Does my business need a marketing budget for SEO?
If you've read this far, hopefully, you've got a general idea of whether you need to invest more of your focus on SEO within your business. If your answer is yes, then the next question is how much time and effort you are willing to put into creating great, valuable content, and learning its ins and outs.
Most small business owners simply don't have the time to learn the strategies that work and don't work in SEO. This often results in hours and hours of work creating the wrong type of content that may or may not even be accessible to search engines trying catalog the contents of your site. (You did create a sitemap and make sure your website can be indexed properly, right?)
You may have the writing skills to create great content, but need help in making sure it gets found in searches and the results are enticing enough to get searchers to click through to your website. (This is where conversion rate optimization comes into play.)
The bottom line is that SEO should be a key part of your overall marketing strategy and if you want to get the best of it, you will likely need the guidance of an experienced SEO. The budget you'll need to allocate will depend on the amount of and type of help you need, but you will need to allocate a portion of your marketing budget to SEO.
Hiring an SEO Specialist
If you're not sure how to get started with SEO or you don't have the time to invest in it, then you might want to consider hiring an SEO specialist. An SEO specialist can help you to understand your business's specific needs and create a customized SEO strategy that will help you to achieve your goals.
They can also help you to implement and track your SEO progress over time. If you're interested in hiring an SEO specialist, make sure you talk to them first to understand what's included in their services, what the deliverables are and what their fees are before you make your decision.
The strategy your specialist implements can be as simple as a targeted content strategy. If you have a higher budget and aggressive goals, you may opt for more complex plans with a combination of content creation along with strategic campaigns designed to get your content published on a variety of high-authority sites. Establishing backlinks to your websites to show Google and other search engines that they should trust and recommend you their valued searchers is another one of the many tactics available to you when you bring on a specialist to improve your website's SEO.
The Bottom Line
SEO is a living, complex thing that is always evolving, but it's an essential tool for any business that wants to boost its online visibility. If you're not applying the appropriate SEO techniques and strategies that are right for you, then you're missing out on a valuable opportunity.
Investing in SEO can help you to reach new customers, increase brand awareness, and promote your products or services. Having a long-term SEO strategy can bring you the results you need to ensure the success of your business.
We can help with your SEO efforts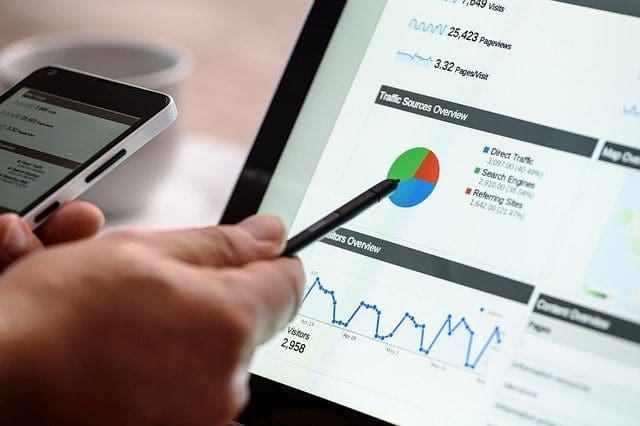 We have a few great resources to help you get started or to level up your own SEO! Click the links below to see what steps you can take to improve your chances of getting found in search engine results pages: